2021 Virtual Fall Scientific Meeting
Saturday, October 23rd, 2021
Midland ACS cordially invite you to participate in this year's Virtual Fall Scientific Meeting and explore our theme of "Fast or Slow… Chemistry Makes it Go!" 
Homepage:  https://sites.google.com/view/acs-2021-fsm/home
Webex Meeting Link for Equity in STEM Symposium, Oct 22:   Click Here To Join!
Webex Meeting Link for Fall Scientific Meeting, Oct 23: Click Here To Join!
Keynote Speaker Highlight: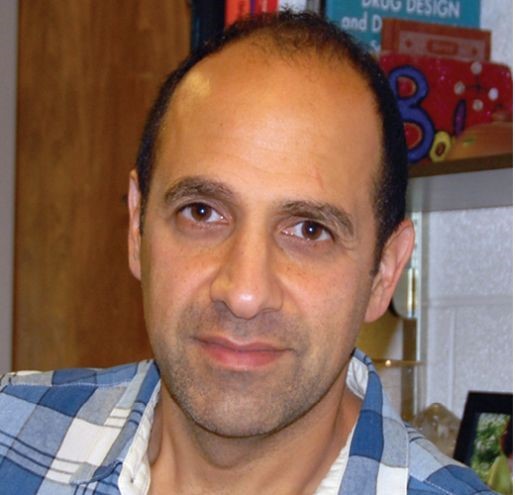 Professor Babak Borhan, Ph.D.
Synthetic and Bioorganic Chemistry
Department of Chemistry
Michigan State University
Presentation Title:  Mechanistic Interrogations of Olefin Halo-functionalizations

Abstract: 
Until recently, catalytic asymmetric halo-functionalization reactions have been difficult to tame.  A number of new methodologies have demonstrated the ability to control olefin facial selectivity in a variety of transformations, including halocyclizations, and inter and intramolecular halo-etherification reactions.  The key feature of these transformations resides with suppression of non-catalyzed background reactions that erode enantioselectivity.  Although there has been great progress in the past 10 years, the field of stereoselective alkene halogenation has mainly advanced via a trial-and-error approach. To efficiently develop new halo-functionalization reactions, the mechanistic details of the reaction must be understood. Electrophilic halo-functionalization of olefins are classically perceived to proceed via activation of the halenium atom by the nucleophilic π-orbitals of olefins. Despite their appearance in every sophomore organic class, the traditionally invoked cyclic three-membered halonium ion intermediates do not offer an adequately insightful explanation for a number of electrophilic halenium-initiated alkene additions. We will present our recent studies towards a better understanding of factors that initiate and control the reaction.  We have used a new parameter, halenium affinity, as a thermodynamic parameter to gauge the reactivity of various functional groups with different halenium sources.  We will also discuss a number of mechanistic studies, including kinetic measurements and KIEs to unravel factors at play that result in the observed stereochemical events. We will propose a mechanistic hypothesis wherein the HOMO energy of the olefin component is exalted by interaction with the nucleophile, activating it toward electrophilic attack. The resulting addition then proceeds concertedly, establishing stereochemistry at both ends of the alkene in one step. Recognition of this previously unexplored phenomenon—nucleophile-assisted alkene activation (NAAA)—offers new insights into the basic process of electrophilic halogen attack on alkenes.              
Invited speakers:
Prof. Nirala Singh, Ph.D.
Assistant Professor
Chemical Engineering
University of Michigan
Ann Arbor, MI.
Prof. Bingbing Li, Ph.D.
Professor and Graduate Coordinator
Department of Chemistry and Biochemistry
Central Michigan University
Mt. Pleasant, MI.
Jake Steinbrecher
TS&D Scientist
Automotive and Elastomers NA/LA
The Dow Chemical Company
Midland, MI
Event Cost
This meeting is FREE!  Please use the Sign-Up Genius page to register.