2022 FALL SCIENTIFIC MEETING – A TOUCH OF CHEMISTRY
Saturday, October 29th, 2022
Midland ACS cordially invite you to participate in this year's Fall Scientific Meeting and explore our theme, "A Touch of Chemistry"
Conference Information:
Location: 7400 Bay Road University Center, MI, 48710
Homepage: https://sites.google.com/view/acs2022fsm/
Sign-up:

Or by email to acsfallsubmits@gmail.com

Schedule:
Morning:
Fall Scientific Meeting
8:00-8:30
Registration
8:30-8:40
Welcome and Opening Remarks (Hari Katepalli)
Keynote Lecture (moderated by Hari Katepalli)
8:40-9:40
Dr. Anish Tuteja (University of Michigan)
Invited Lectures (moderated by Eric Nelson)
9:40-10:20
Dr. Robert Ferrier (Michigan State University)
10:20-10:30
Break
10:30-11:10
Christian Allemang, (The Dow Chemical Company)
Oral Session (moderated by Hari Katepalli and Shiwang Cheng)
11:10-11:30
Shiwang Cheng (Michigan State University)
11:30-11:50
Shalin Patil (Michigan State University)
11:50-12:10
Priscilla Dzigba (Central Michigan University)
12:10-1:15
Lunch
Afternoon
Fall Scientific Meeting
Poster Session (Moderated by Steven Rausch)
1:15-1:30
Poster Session Set up and Preparation (only presenters)
1:30-4:00
Poster Session
4:00-4:15
Closing Remarks and Thank you (Hari Katepalli)
Keynote Speaker: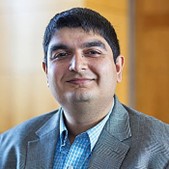 Professor Anish Tuteja
Department of Material Science and Engineering
University of Michigan
Presentation Title: Coatings with instant and persistent antimicrobial efficacy against bacteria and SARS-CoV-2
Abstract:
Surfaces contaminated with bacteria and viruses contribute to the transmission of infectious diseases and pose a significant threat to global public health. Modern day disinfection either relies on fast-acting (>3-log reduction within a few minutes), yet impermanent, liquid-, vapor- or radiation-based disinfection techniques, or long-lasting, but slower-acting, passive antimicrobial surfaces based on heavy metal surfaces, or metallic nanoparticles. There is currently no surface that provides instant and persistent antimicrobial efficacy against a broad spectrum of bacteria and viruses. In this talk, I will discuss a class of extremely durable antimicrobial surfaces incorporating different plant secondary metabolites which are capable of rapid disinfection (>4-log reduction) of current and emerging pathogens within minutes, while maintaining persistent efficacy over several months and under significant environmental duress. We also show that these surfaces can be readily applied onto a variety of desired substrates, including different fabrics, via simple application techniques such as spray-, flow-, or brush-coating, thereby providing them with long-lasting, rapid disinfection properties.
Biography:
Anish Tuteja is a Professor of Materials Science and Engineering, Chemical Engineering, and Macromolecular Science and Engineering at the University of Michigan. He received his undergraduate degree in Chemical Engineering (2001) from Panjab University. Tuteja received his Ph.D. (2006) from the department of Chemical Engineering and Materials Science at Michigan State University, working with Prof. Michael E. Mackay. Following his Ph.D., Tuteja started his postdoctoral work on developing superoleophobic surfaces in the labs of Prof. Robert E. Cohen (Chemical Engineering) and Prof. Gareth H. McKinley (Mechanical Engineering) at MIT. He joined the faculty at the University of Michigan in 2009. Professor Tuteja's work has been recognized by several awards including the NSF Career Award and the Air Force Young Investigator award. His work has also led to over 20 patents and patent disclosures. Multiple startup companies have been launched to commercialize the research discoveries from his group. His work on developing omniphobic surfaces was named as one of the "Top five new discoveries that will change the world", while the work on oil-water separation was named as one of the "breakthroughs of the year". His work has also been highlighted by Bloomberg TV, National Public Radio, ABC News, CBC News, Science Podcast, The New York Times, The Washington Post, The Boston Globe and thousands of other news outlets, magazines and newspapers.
Invited Speakers: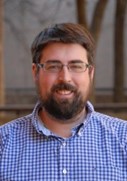 Professor Robert C. Ferrier, Jr.
Department of Chemical Engineering and Materials Science
Michigan State University
Presentation Title: Facile Epoxide Polymerizations with Sustainable Aluminum Catalysts
Abstract:
Polyethers are used in a broad array of commercial and technological applications from
polyurethane foams to lithium-ion batteries to mRNA vaccines. The diverse applications of
polyethers are a result of their functional monomer precursors, epoxides. Epoxides are
inexpensive, easy to synthesize, and highly functional making them perfect for a polymer
materials platform. However, no single simple general method exists to polymerize epoxides.
Our recent work has focused on developing the most general epoxide polymerization platform
to date, which allows for facile control over molecular weight, composition, kinetics, end group
and architecture, making it ideal to generate new functional polyether materials. The method is
simple to use and even researchers with limited chemistry experience can produce polymers
with controlled properties. Furthermore, our method utilizes Earth-abundant aluminum
compounds to polymerize epoxides at mild temperatures and without the need for solvent and
so is consistent with the green chemistry ethos. In this talk I will discuss our polyether synthetic
method, its capabilities and short comings, and how we utilize novel polyether materials this
platform enables for applications in the broad areas of energy, environment, and health.
Biography:
The research in my group leverages my background in polymer physics and polymer chemistry. We utilize state-of-the-art polymer synthesis techniques to create novel polymeric materials with targeted properties in an effort to solve real-world challenges. Current projects focus on polymer electrolytes for battery applications, polymeric membranes for clean water, and immune-active polymers to fight addiction.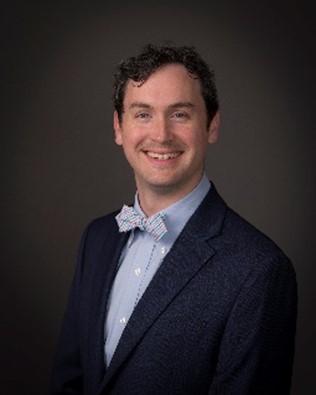 Christian Allemang
R&D Leader, Dow Industrial Solutions
Dow
Presentation Title: Driving Sustainable Dyeing through Improved Cationic Cellulosic Treatment
Abstract:
Global fashion has a sizeable impact on our culture, economy, and planet. While this leading industry provides billions of us with colorful apparel, textile dyeing is the second largest cause of water pollution in the world. Dyeing also consumes 5 trillion liters of water each year, which is nearly enough to supply all humanity with drinking water. All this represents an opportunity to find a better, more sustainable way to achieve the aesthetics customers desire. ECOFAST™ Pure is a cationic treatment technology for cellulosic fibers that can reduce the water, chemicals, dye, and energy required to color cellulosic textiles. In this presentation, the mechanism behind cationic treatment and the impact it has on the dyeing process will be covered while looking forward to potential impact on the broader fashion industry.
Biography:
Christian has been working in the chemical industry for 10 years in both Sales and TS&D capacities. In his current role, he supports the launch of ECOFAST™ Pure sustainable textile treatment technology as well as providing front line technical support for coatings customers. Additionally, he leads the Dow Industrial Solutions lab team in Midland. Christian graduated from the Pennsylvania State University with bachelor's degrees in Chemistry and History.