About Us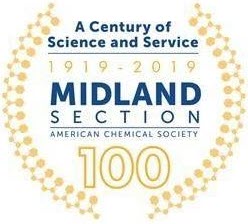 On December 8th, 1919, the Midland Section (Serving Midland, Bay City, Saginaw, Gratiot, and Isabella Counties) received its charter as a local section of the American Chemical Society. With more than 154,000 members, the American Chemical Society (ACS) is the world's largest scientific society and one of the world's leading sources of authoritative scientific information. A nonprofit organization, chartered by Congress, ACS is at the forefront of the evolving worldwide chemical enterprise and the premier professional home for chemists, chemical engineers and related professions around the globe.
According to the National Charter (H.R. 7709, effective January 1, 1938) which incorporated the American Chemical Society, "The objects of the Midland Section include the following:
Encourage in the broadest and most liberal manner the advancement of chemistry in all its branches
Promote research in chemical science and industry
Improve the qualification and usefulness of chemists through high standards of professional ethics, education and attainments
Increase and diffuse chemical knowledge
Promote scientific interests and inquiry…"
To this end, the Midland Section has numerous programs not only for ACS members but also for students, educators, and the wider community enveloped by the counties included in the Section: Midland, Bay, Saginaw, Gratiot, and Isabella. Come and see what we're doing and how you can be a part of it!