Introducing the 2022 Leadership: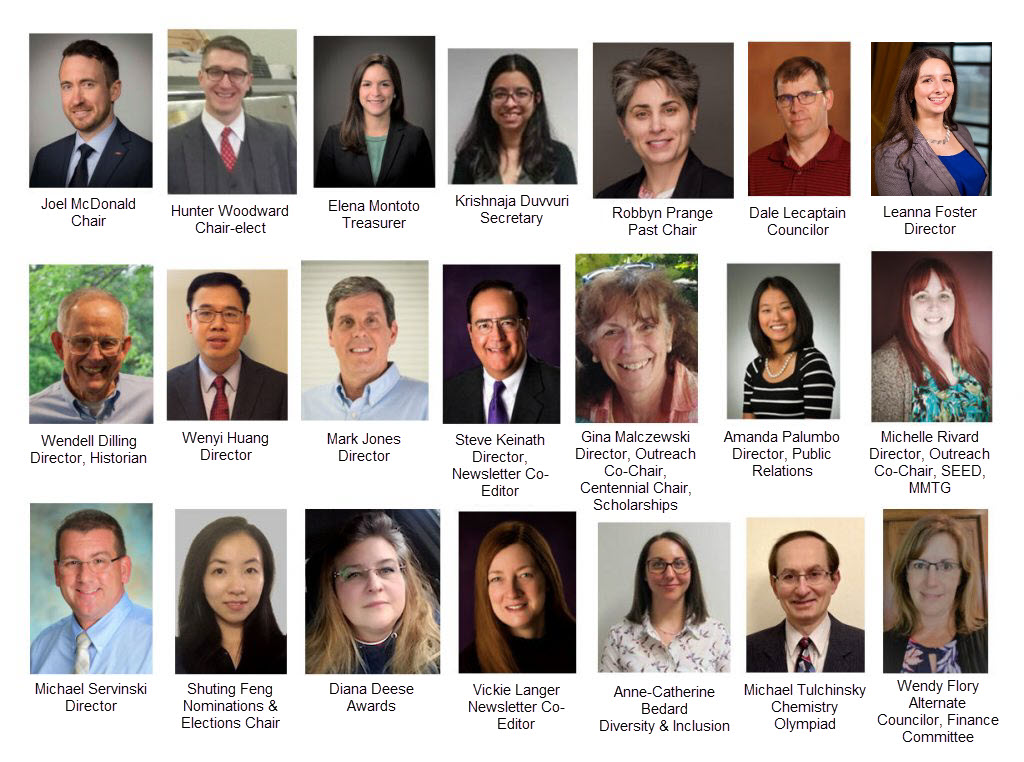 Midland Section 2021 In Review:
---
Have You Read The Midland Chemist?

The Midland Chemist is the place to find out what happened and is going to happen in the Midland Local Section. ACS Local Section members and subscribers receive the Midland Chemist by e-mail monthly. The Midland Chemist serves those interested in the chemical sciences and science education in Mid-Michigan. The Midland Local Section serves the Michigan counties of Midland, Bay, Saginaw, Gratiot, and Isabella.
Please click here to subscribe. (**Note: If you are a teacher or professor, please enter your institution as your "company".)
Get the latest newsletter by clicking the button below.

View past issues at midlandchemist.org or by visiting our newsletter page.